Sarah Spiegel is a lifestyle brand on a mission to inspire your own world of beauty and enchantment. Through our handcrafted line of apparel and homewares, we invite you to discover the power of self-expression in both your wardrobe and home.
Our products are designed in New York and produced in India using the ancient art of block printing and shibori. Our artisans create each garment purely by hand, using natural dyes and the finest organic cottons, linens, and other carefully sourced materials.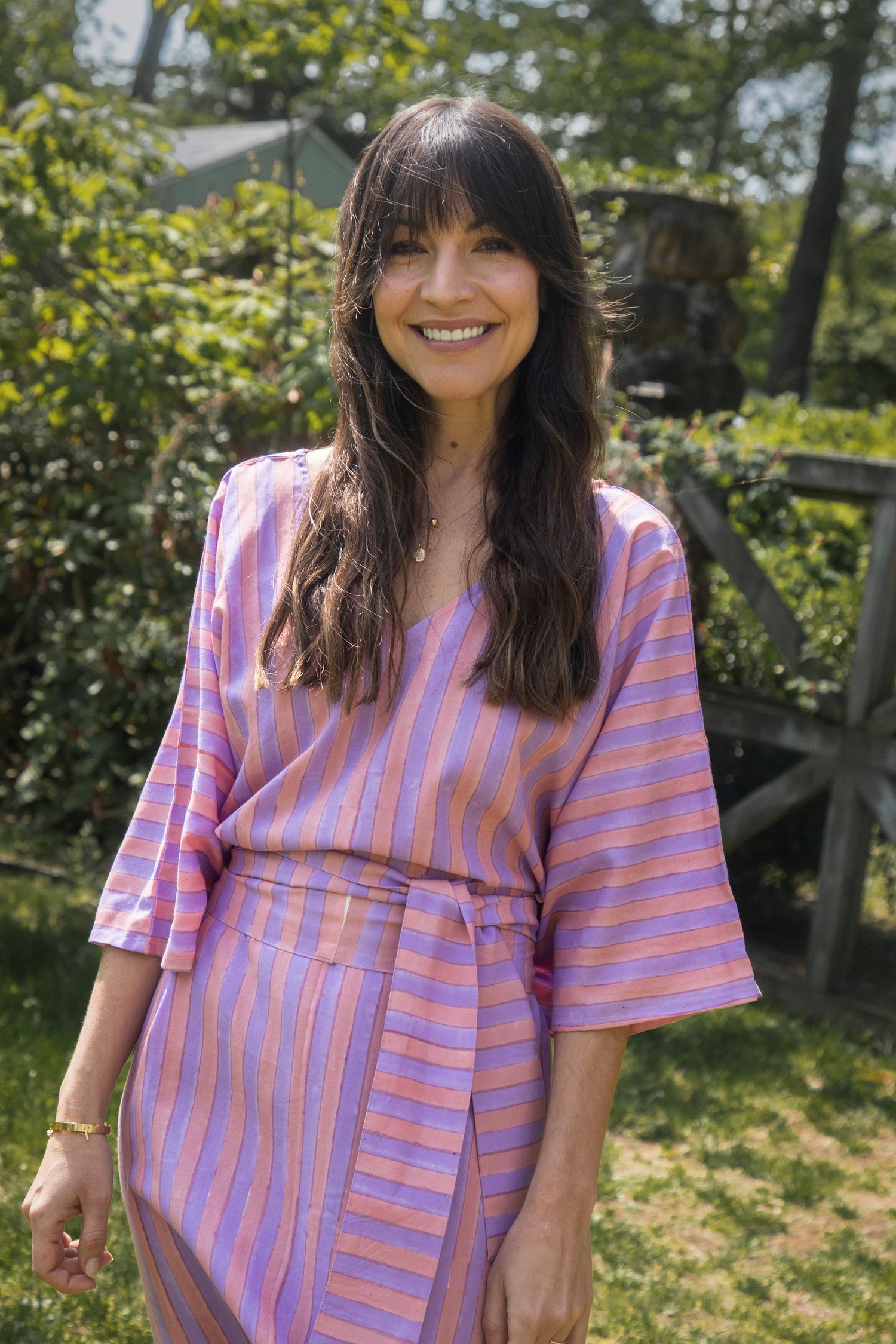 Founder's Note
I believe in the power of color and print to add beauty and joy to our everyday lives. I want to feel enchanted by my home, and empowered by what I wear.
As a new mother, I found myself reaching for clothing that was easy to throw on, yet still made me feel like myself. I wanted things I could wear around the house but still feel feminine and chic — something I could throw on for a farmers' market run or out to brunch, or wear when hosting a dinner party for friends. Forever a lover of vintage designs, I found myself endlessly inspired by caftans from the 60s and 70s, and the "hostess dressing gowns" of decades past. 
My own lifelong passion for hosting led me to create the table linens for my line. Nothing brings me more happiness than gathering around a table with loved ones for a shared meal. Table linens offer a simple yet meaningful way to ritualize these moments. By laying down a beautiful piece of cloth we can set the tone for these special moments; we can express ourselves while also evoking a mood of beauty, abundance, presence. We can say, to ourselves and our loved ones: These are the moments that matter.
Ultimately I hope to inspire women to discover their own ideas of beauty and enchantment; to empower them to express themselves through their homes and clothing.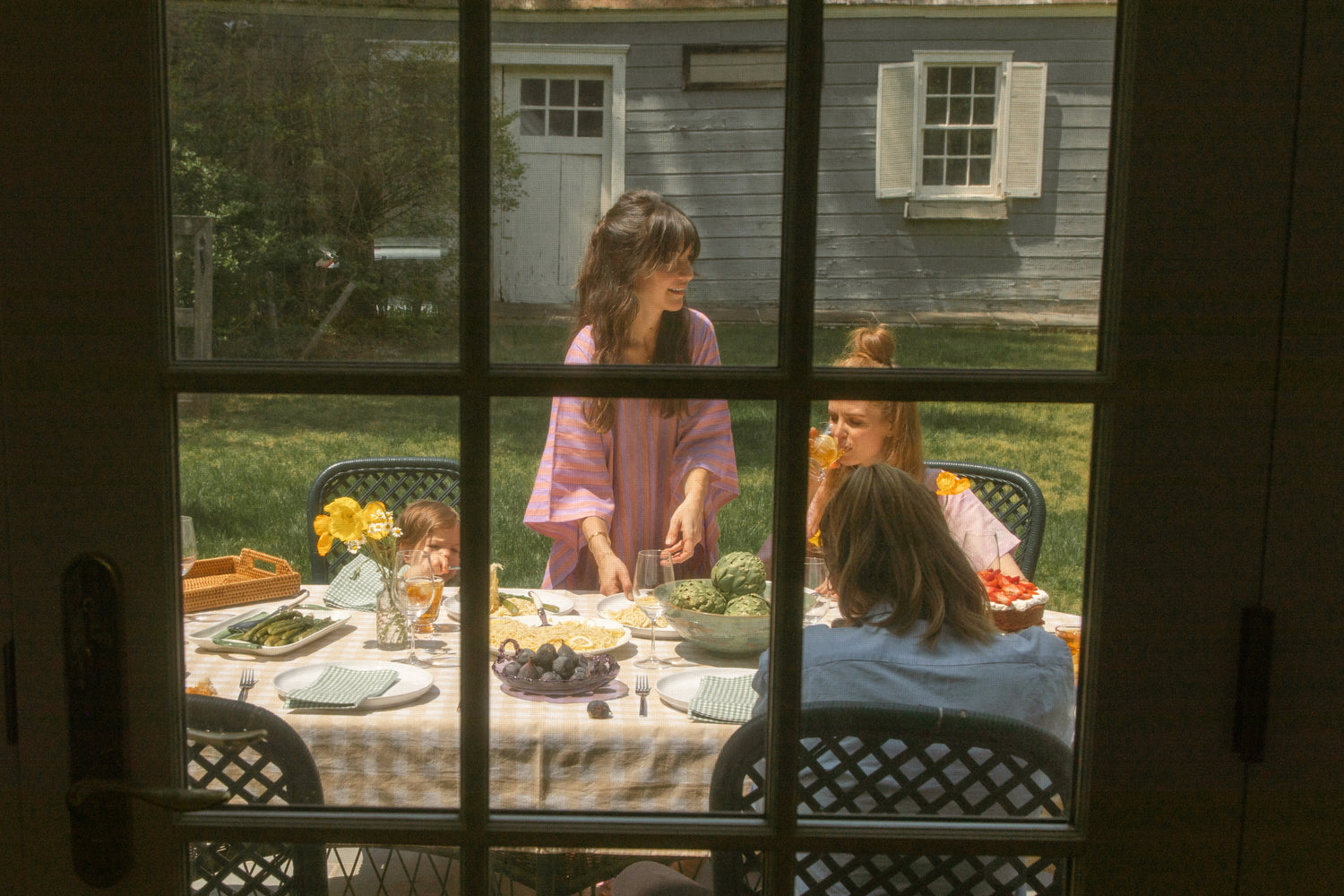 Founder Bio
Sarah Spiegel (Schiear) is an entertaining and home decor expert. After appearing as a finalist on ABC's The Taste, she honed her hosting skills catering dinner parties to clients including the Olsen twins in New York City. She has been featured on Domino, Well + Good, Rue Mag, Oprah Magazine, Shape, InStyle, and many others. Her homes have been featured on publications including Apartment Therapy and Refinery29, as well as her own YouTube channel.